Weeble-Wobble: Deployable Urban Shade
Ithaca, 2021
An interactive and deployable urban shading device.
Image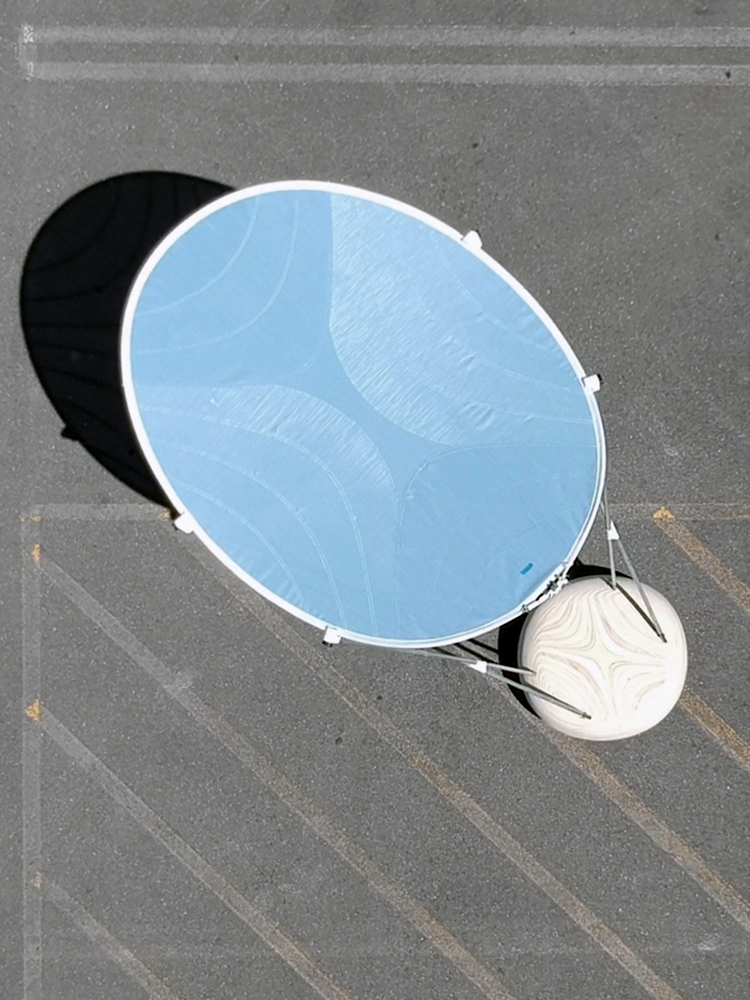 Image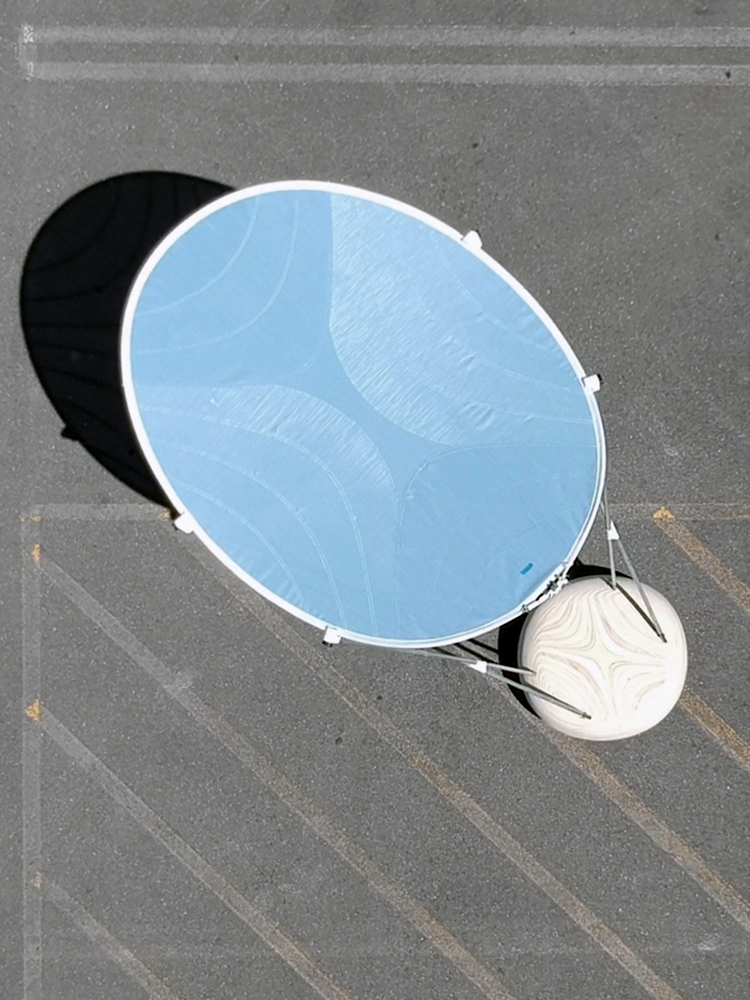 Designed in collaboration with Street Lab, NYC, Weeble-Wobble is a deployable shading device for urban conditions. Urban streets are hot places in the summer, particularly in lower-income neighborhoods that tend to have higher levels of development and less investment in street trees or other sources of shade.
Street Lab is a non-profit that deploys education and community engagement programs to under-served neighborhoods. Weeble-Wobble is designed to be an engaging seating installation that also provides shade to support these community programs.
The project is made up of a CNC milled weighted plywood base that offers stability for the overhead canopy and is profiled to allow the user to rock and swivel the canopy. The canopy is a cantilevered paraboloid, that is discretized to match the milled pattern of the plywood base. The canopy's cantilever allows it to shade itself, or be turned to cast shade away from its base, enabling the shading of tables that other programs can be sited on.
---
Project Team:
Alexander Kobald (project lead)
Jordan Young (design & fabrication)
Cait McCarthy (design & fabrication)
Allan Mezhibovsky (research assistant)
Jane Jackson (research assistant)
J. Meejin Yoon (principal investigator)