Image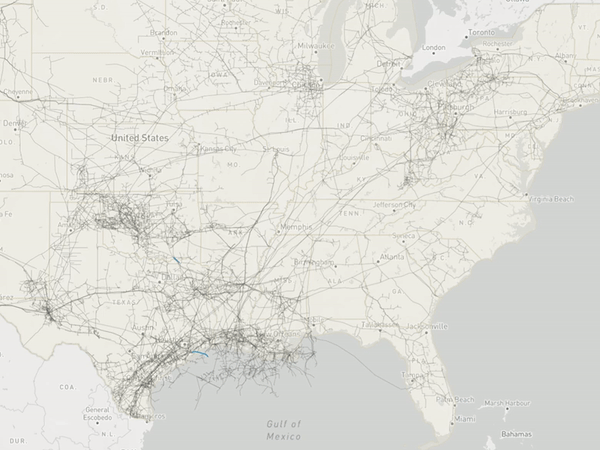 Routes of Power
This visualization of pipeline networks by operator/owner re-contextualizes the natural gas pipeline network, not as a static all-encompassing national system, but as dynamic navigation of political boundaries, local geographies, and economic inequalities between regions of extraction and centers of consumption. This is seen in the variance of pipeline networks ranging from the fan-like collection networks in the mid-west and sunbelt, to the coastal collection rings of the gulf coast, and the transmission corridors of the east and west coasts.
Image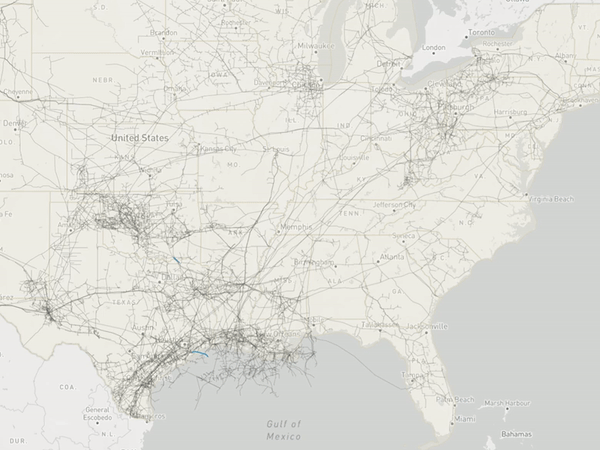 Image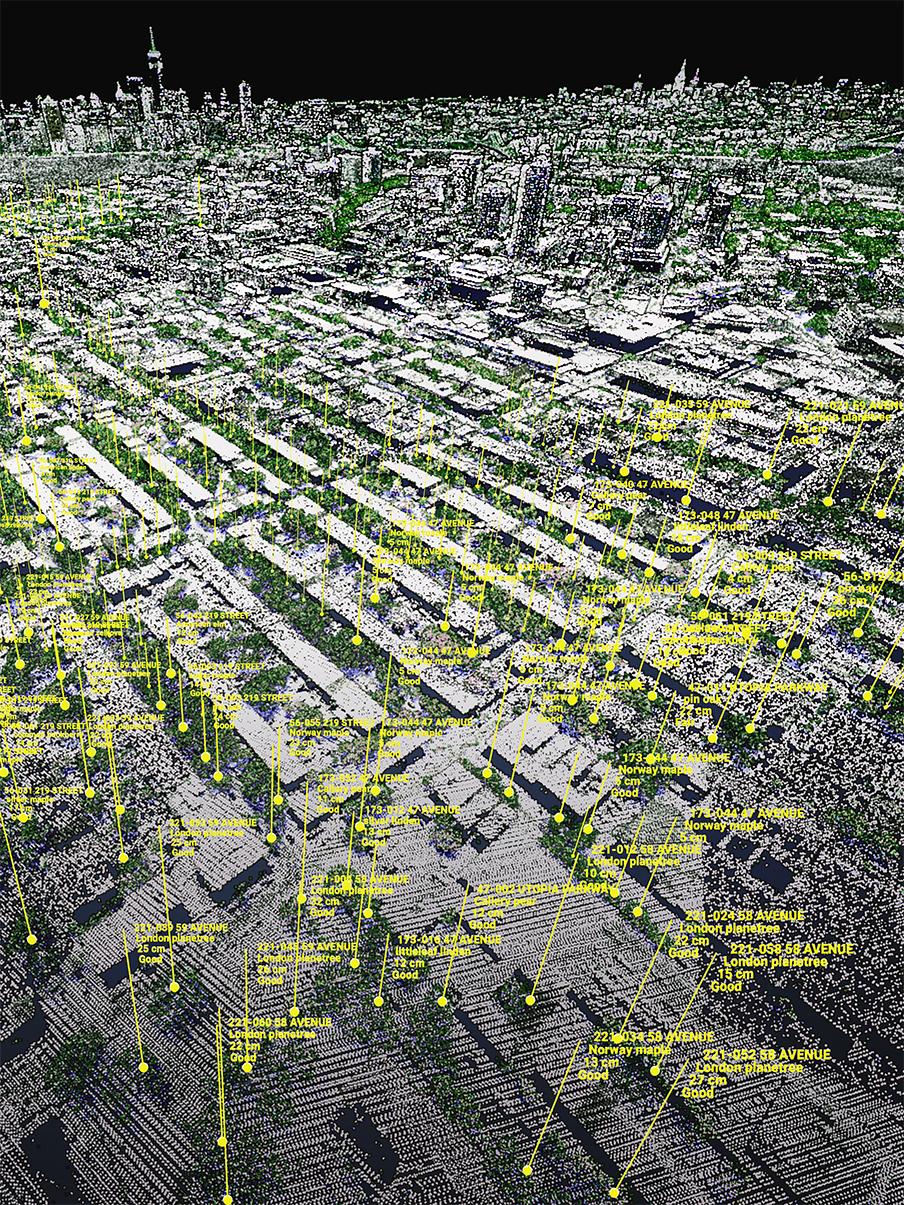 Image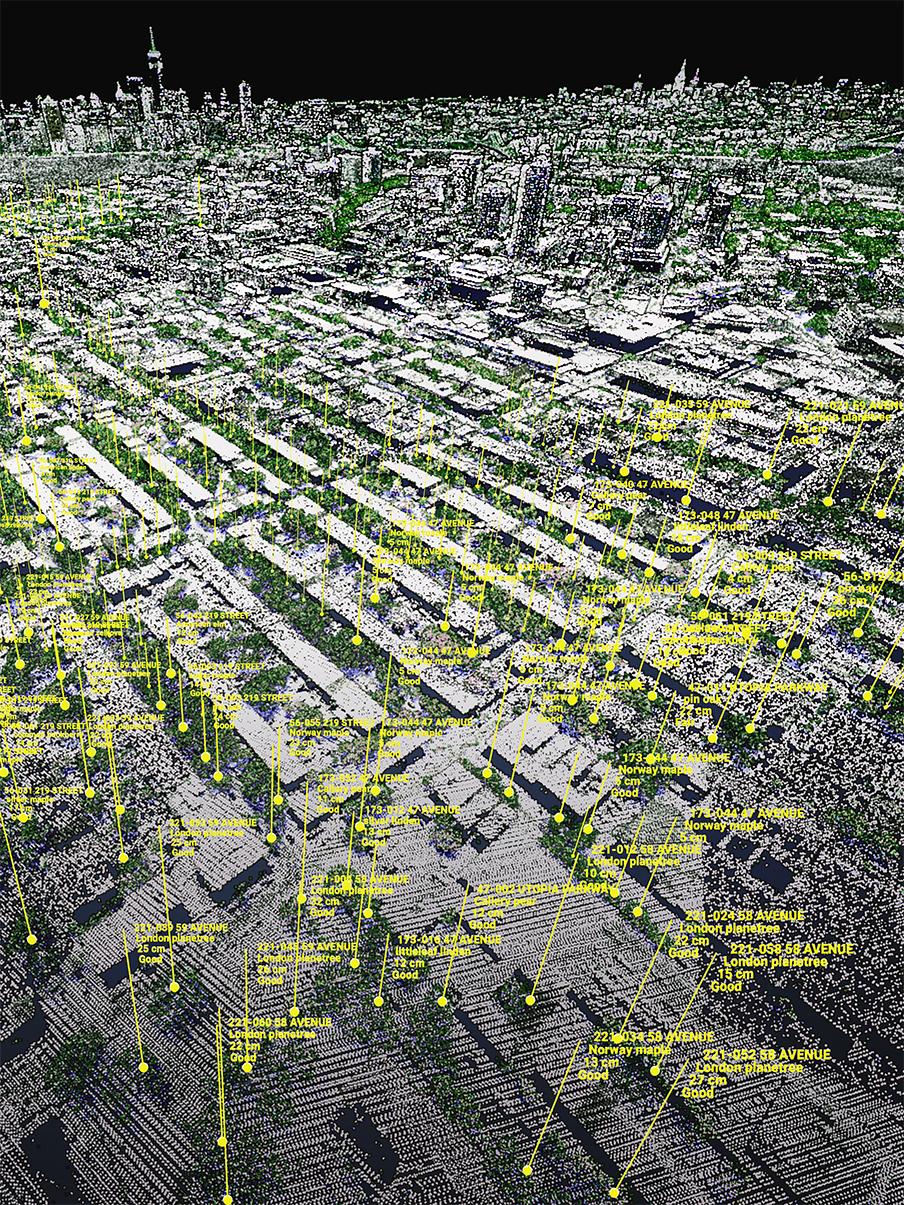 Tree Folio, NYC
A living database of the physical characteristics, locations, and histories of each street tree in New York City.
Tree Folio is the development of a high fidelity modeling of each individual street tree in New York City. This includes the trees physical dimensions, species information, and its impact on surrounding environments and adjacent infrastructures. Tree Folio is made up of two public data sources, the 2017 NYC LIDAR survey, and the 2015 NYC Street Tree Census, which are combined and processed to produce a 3-D model that can be used to represent the highly localized impacts of street trees and develop strategies for more effective tree placement and maintenance.
Image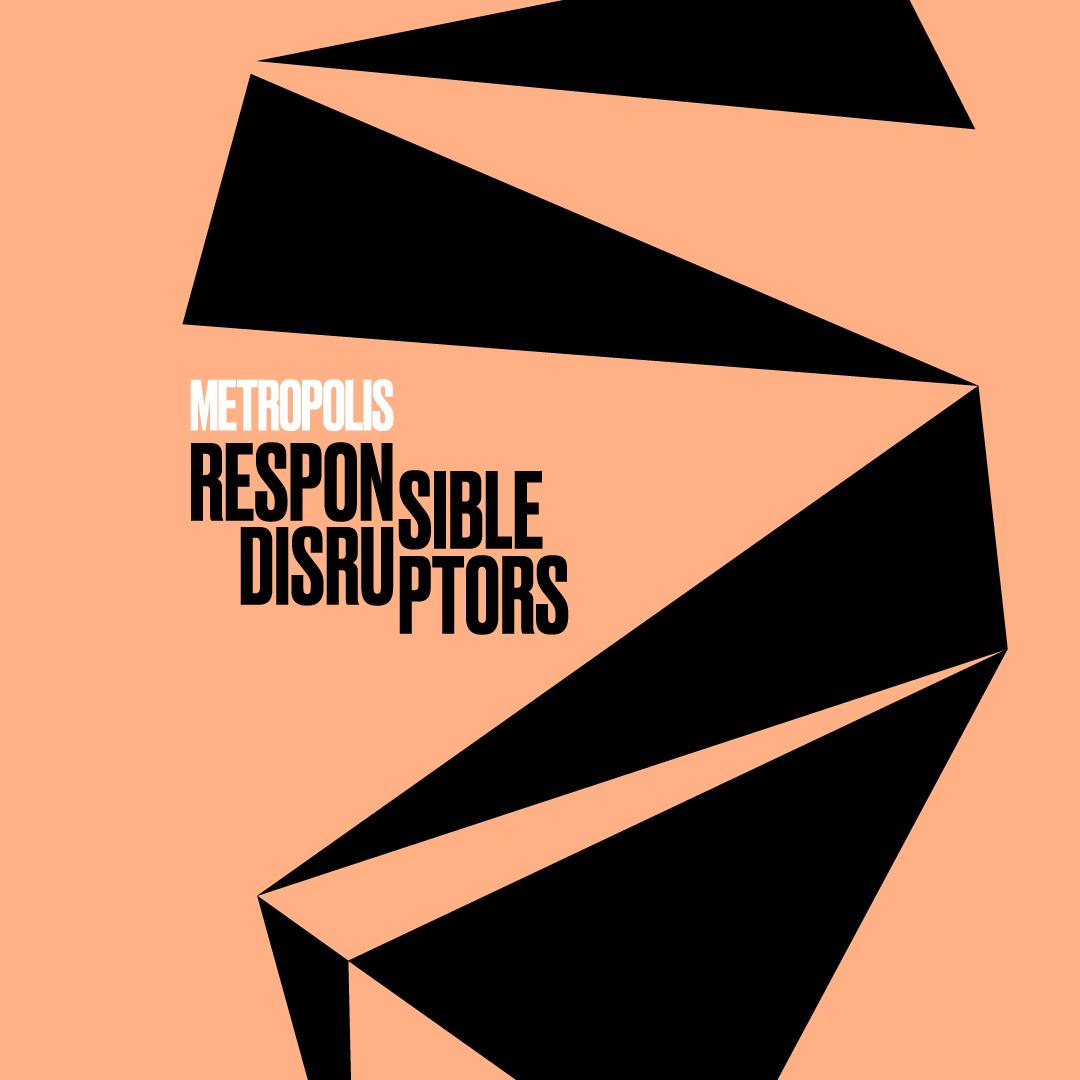 February 15, 2022
Disruption in technology is often associated with negative consequences like social disorder, environmental degradation, and economic marginalization. Facebook (now Meta) founder Mark Zuckerberg summed up this ethos with his early motto "Move fast and break things." But disruption can also be beneficial. When done right, it can encourage health, wellness, efficiency, and equity. In that spirit, Metropolis is thrilled to share Tree Folio, NYC as an honorable mention in its inaugural Responsible Disruptors program, honoring A&D technology projects that represent significant change for the better. 
Image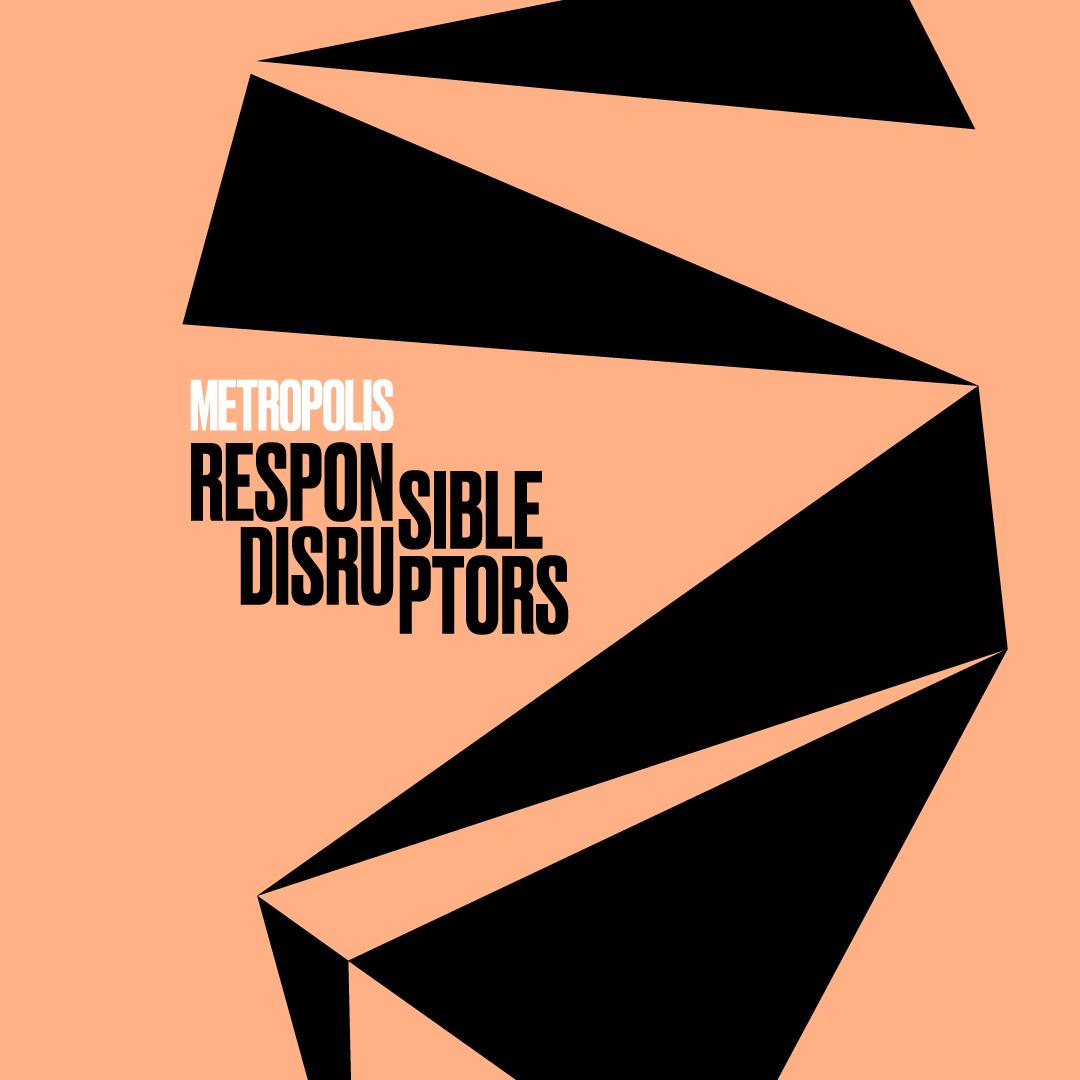 Alexander Kobald
Associate Director, Research Lead
akobald@cornell.edu
Design Across Scales Lab
129 Sibley Dome
Department of Architecture
Cornell University
Ithaca, NY 14853