Routes of Power
USA, Ongoing
An interactive diagram of the state and interstate spheres of influence of the private operators of energy infrastructures.
Image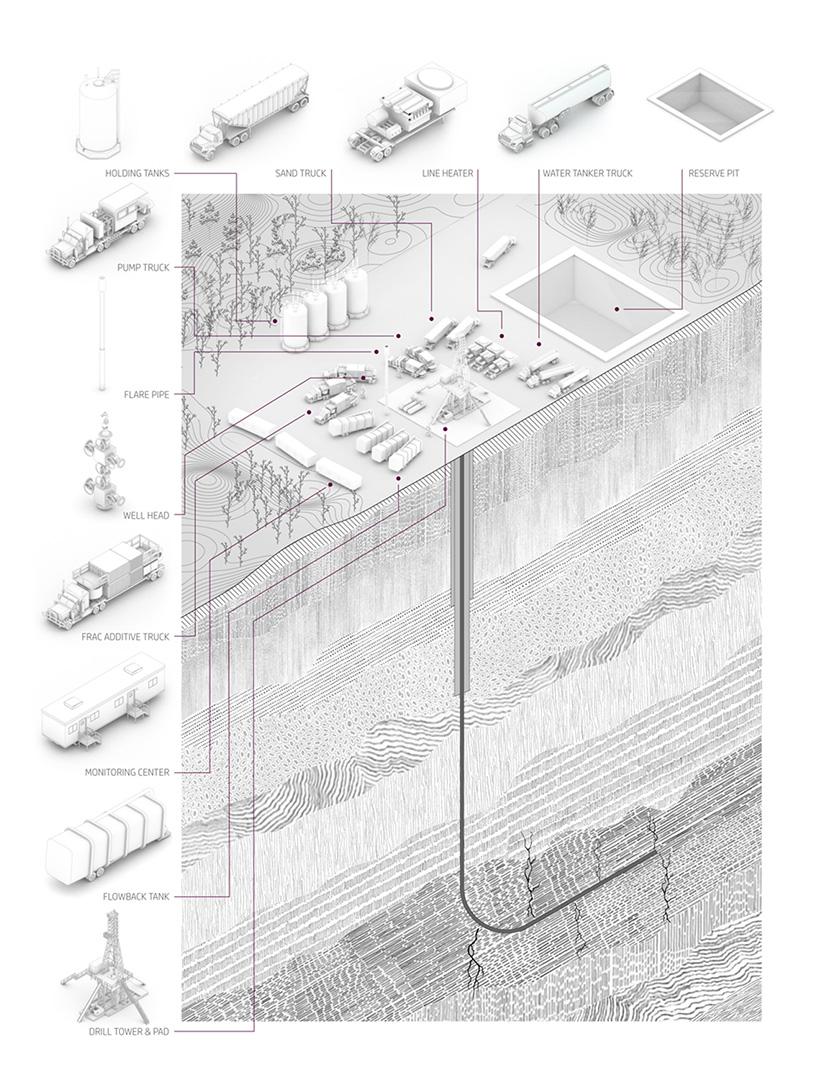 Image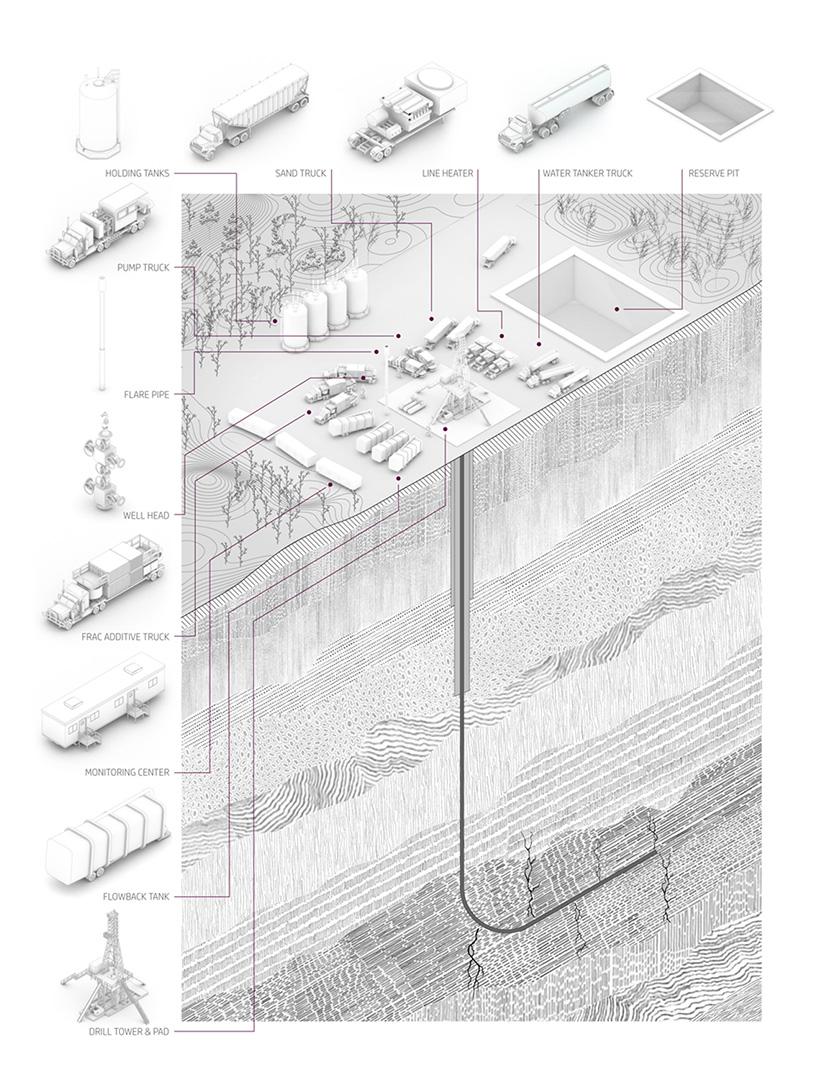 Energy infrastructure has a physical presence, both in the sectional depths of energy withdrawals from the earths fossil fuel repositories, and in the geographic sprawling networks that collect, refine, store, and distribute energy across the continental United States.
This visualization of pipeline networks by operator/owner re-contextualizes the natural gas pipeline network, not as a static all-encompassing national system, but as dynamic navigation of political boundaries, local geographies, and economic inequalities between regions of extraction and centers of consumption seen in the variance of pipeline networks ranging from the fan-like collection networks in the mid-west and sunbelt, to the coastal collection rings of the gulf coast, and the transmission corridors of the east and west coasts.
---
Project Team:
Alexander Kobald (project lead)
J. Meejin Yoon