Image

Image

The Just Places Lab is an interdisciplinary platform for research and creative action centered on community memory, public imagination, and the socially just care of places.
Image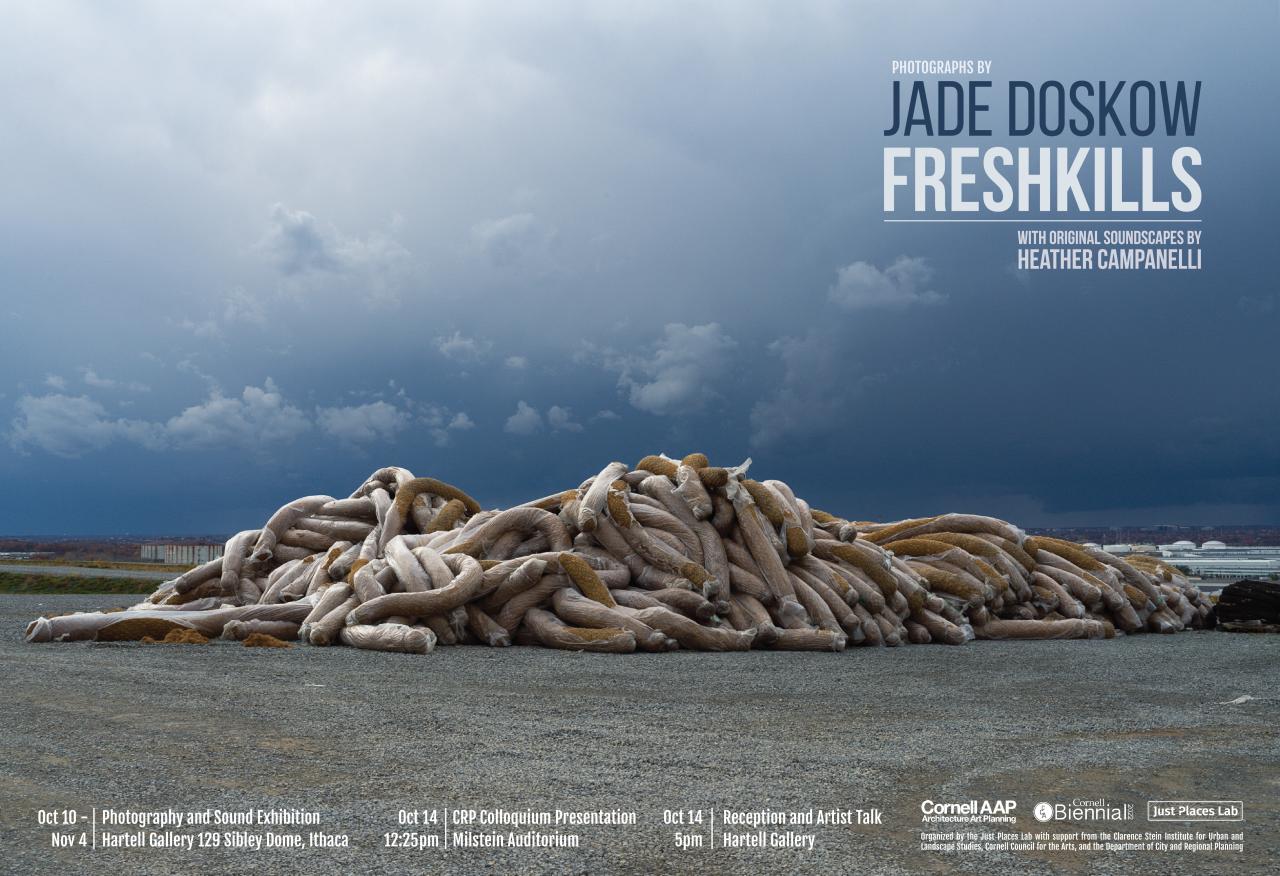 Image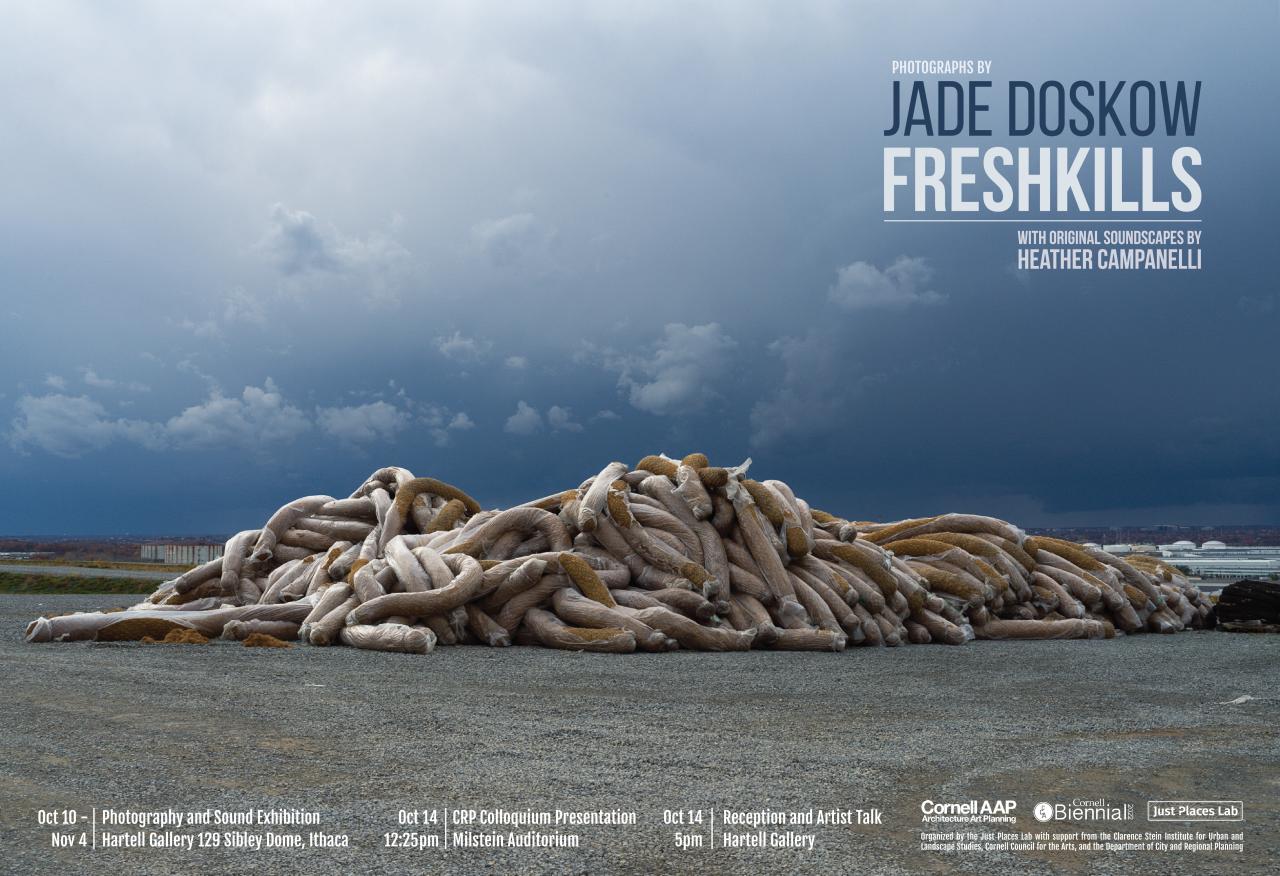 Freshkills: Photographs by Jade Doskow
with original soundscapes by Heather Campanelli
October 10 - November 4, 2022
As part of the 2022 Cornell Biennial, and the Just Places Lab 'Wasted Imagination' series, artists Jade Doskow and Heather Campanelli have assembled an exhibition focusing on Freshkills, the former site of the largest household waste dump on Earth and its transformation into a massive urban park in Staten Island, New York.
Jade Doskow is the Photographer-in-Residence of Freshkills Park in New York City. Doskow's large-scale photographs of the iconic New York landfill-turned-park make clear its paradoxical, ethereal beauty while creating an important archive of a major chapter within the story of New York City's infrastructure. The topography of the site–undulating and sculpted by sanitation engineers and through Doskow's lens–offers its complexity through her careful and probing large-format work, playing with scale and form, abstraction, and figuration. Doskow's photographs highlight the immense complexity of Freshkills, both the luminous, open, meadows as well as the highly engineered systems enabling this modern wilderness to function.
The exhibition will be held in the Hartell Gallery in Cornell's Sibley Dome from October 10 - November 4. Jade Doskow will be giving a CRP Colloquium presentation on October 14th at 12:25 in Cornell's Milstein Auditorium and hosting a gallery reception the same day at 5pm in the Hartell Gallery. Learn more about the exhibition and Jade Doskow.
Image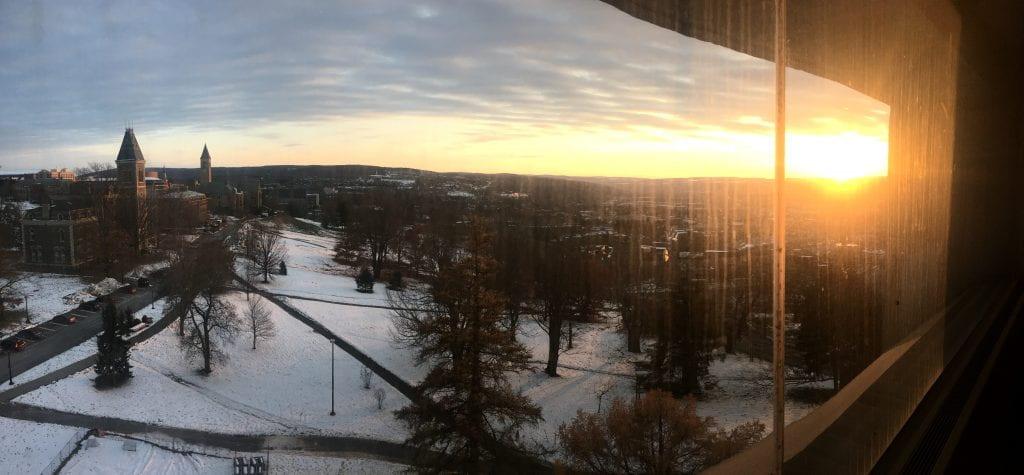 On Gayogo̱hó꞉nǫ' Homelands
The Just Places Lab at Cornell University is located on the traditional homelands of the Gayogo̱hó꞉nǫ' (the Cayuga Nation). The Gayogo̱hó꞉nǫ' are members of the Haudenosaunee Confederacy, an alliance of six sovereign Nations with a historic and contemporary presence on this land. The Confederacy precedes the establishment of Cornell University, New York State, and the United States of America.  We acknowledge the painful history of Gayogo̱hó꞉nǫ' dispossession, and honor the ongoing connection of Gayogo̱hó꞉nǫ' people, past and present, to these lands and waters. 
Image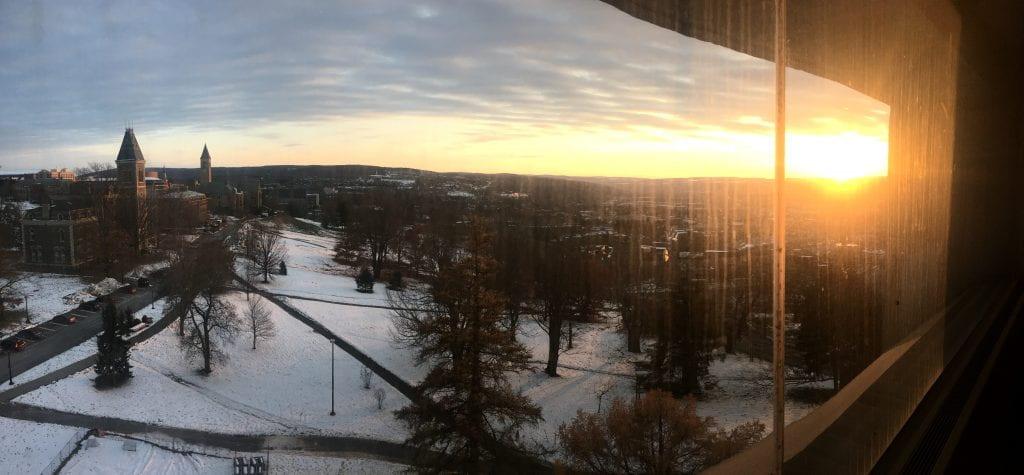 Just Places Lab
204 W. Sibley Hall
Cornell University
Ithaca, NY 14853