Dreaming-on-Hudson
A Regional Artistic Exploration with Youth by Kellen Cooks
Image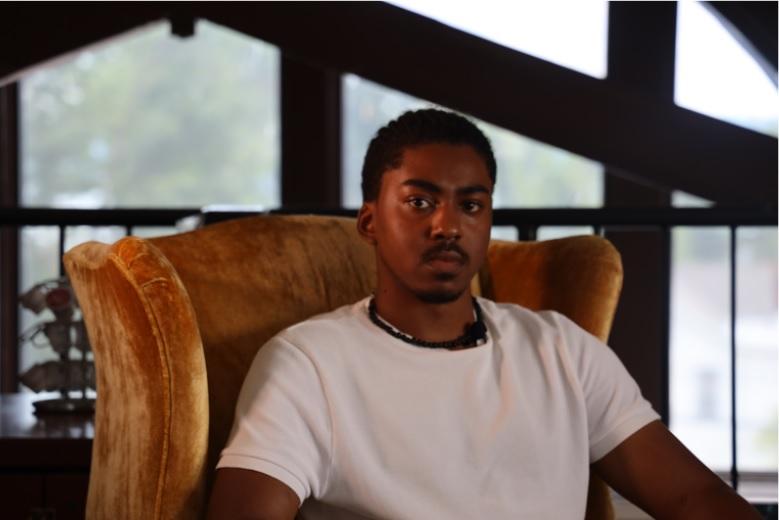 Image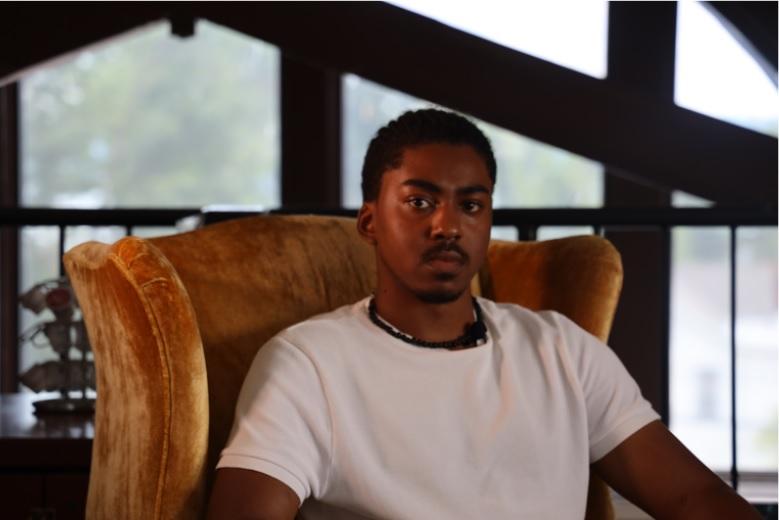 By Kellen Cooks
The Dreaming-on-Hudson project aims to develop and test creative approaches to mapmaking alongside Hudson Valley high school students to define the endless ways that they understand the past and present of their communities, and dream about the future of them.
Past-focused activities may involve understanding how major topics in American history curriculum, such as the Revolutionary War, civil rights movements, and Manifest Destiny, have roots and traces in the Hudson Valley. Here, maps can be used to help students understand how their own communities and the region have been shaped by these events in American history that are so often approached from a more distant, nationwide point of view.
Present-focused activities may span the mapping of hubs and hangouts that show places that are valuable in their local communities, to the mapping of fantasy, science-fiction, and horror stories about their communities and their experiences in the Hudson Valley.
Future-focused activities include mapping how students envision the Hudson Valley in one year, ten, or even in a thousand. I hope to engage students in thinking about how they'd like to see their community and region evolve into the future.
The project will mixes these different types of activities together and around so that students see how the past, present, and future interact in their understandings and dreams of the Hudson Valley. I plan to brainstorm with local teachers and researchers in the Just Places Lab about the curriculum for the Dreaming-on-Hudson project, and by the 2022-2023 school year, my plan is to work alongside students and teachers, using digital mapping, along with pen and paper, to carry out these activity ideas in the classroom. 
This project is rooted in the Hudson Valley, for one, because it is where I grew up and graduated from high school (Ossining High School Class of 2019!), but also because it is a region with a deep history of change and dreaming about the environment. Ghost stories and fantasies about the environment from the 1800s grew to define the image of the Hudson Valley far into the future. These past images remain, even as the region has evolved so much over time. The Hudson Valley I've grown up in is uniquely socioeconomically, culturally, and ecologically diverse. As we march deeper into the 21st century marked by a changing economy and a global pandemic, the future is gray and flexible. Children dream, activists organize, planners plan, developers develop, politicians promise, yet everyone is grasping at strings for what comes next.
Dreaming-on-Hudson is especially rooted in the dreams and perspectives of children and young adults as they look into this gray future. It's rooted in my memories of feeling frustrated about how detached social studies felt in some classrooms and how much history I learned from purely living and talking with people in the Hudson Valley. It also stems from how mind-blowing one social studies class I took in high school was in engaging us students with sociology concepts and the realities of growing up in the area. (Thank you, Ms. McRae and Mr. North!) The goal of Dreaming-on-Hudson is to make American social studies hit closer to home for students in the Hudson Valley, to acknowledge the unique view that young people have about their communities, and to empower local high-schoolers to dream about their communities and tell stories about how they identify with their home.
Image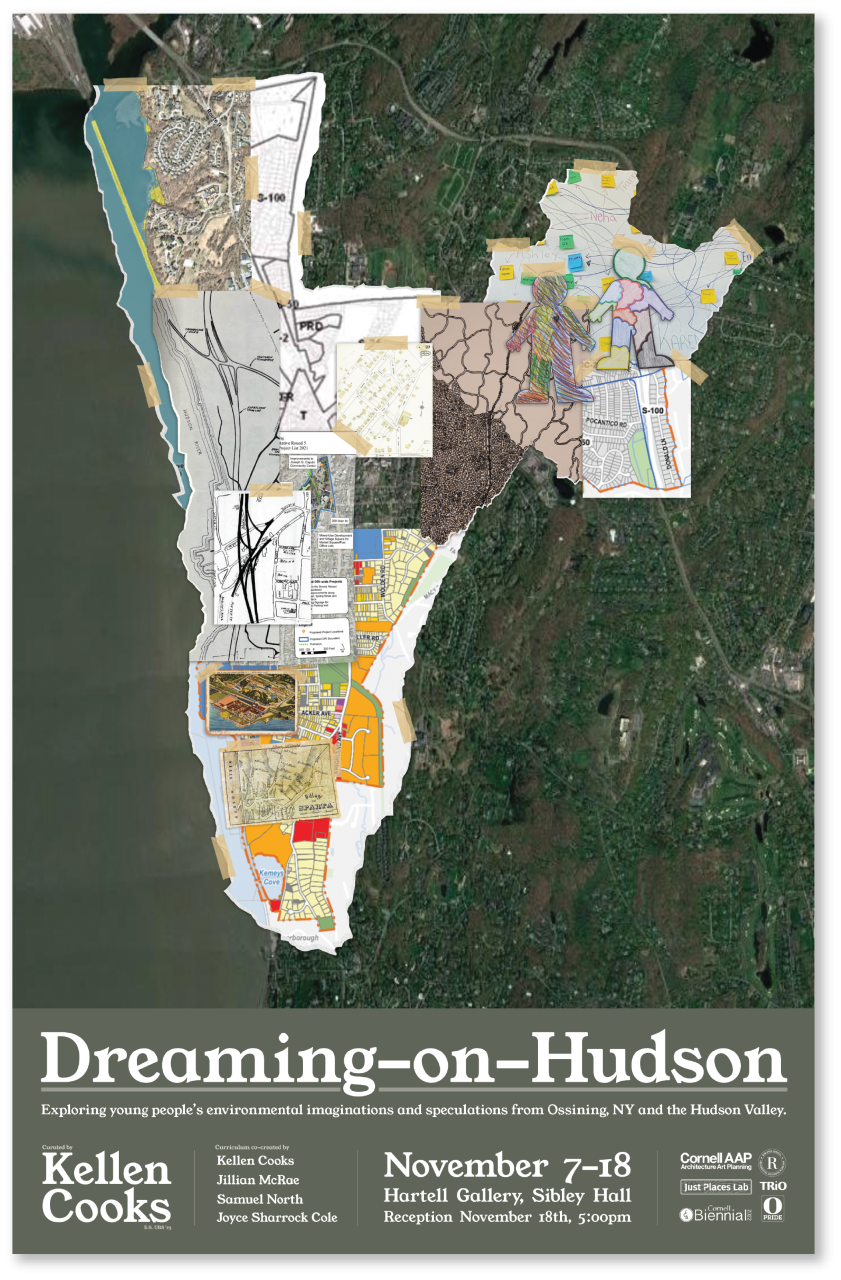 Image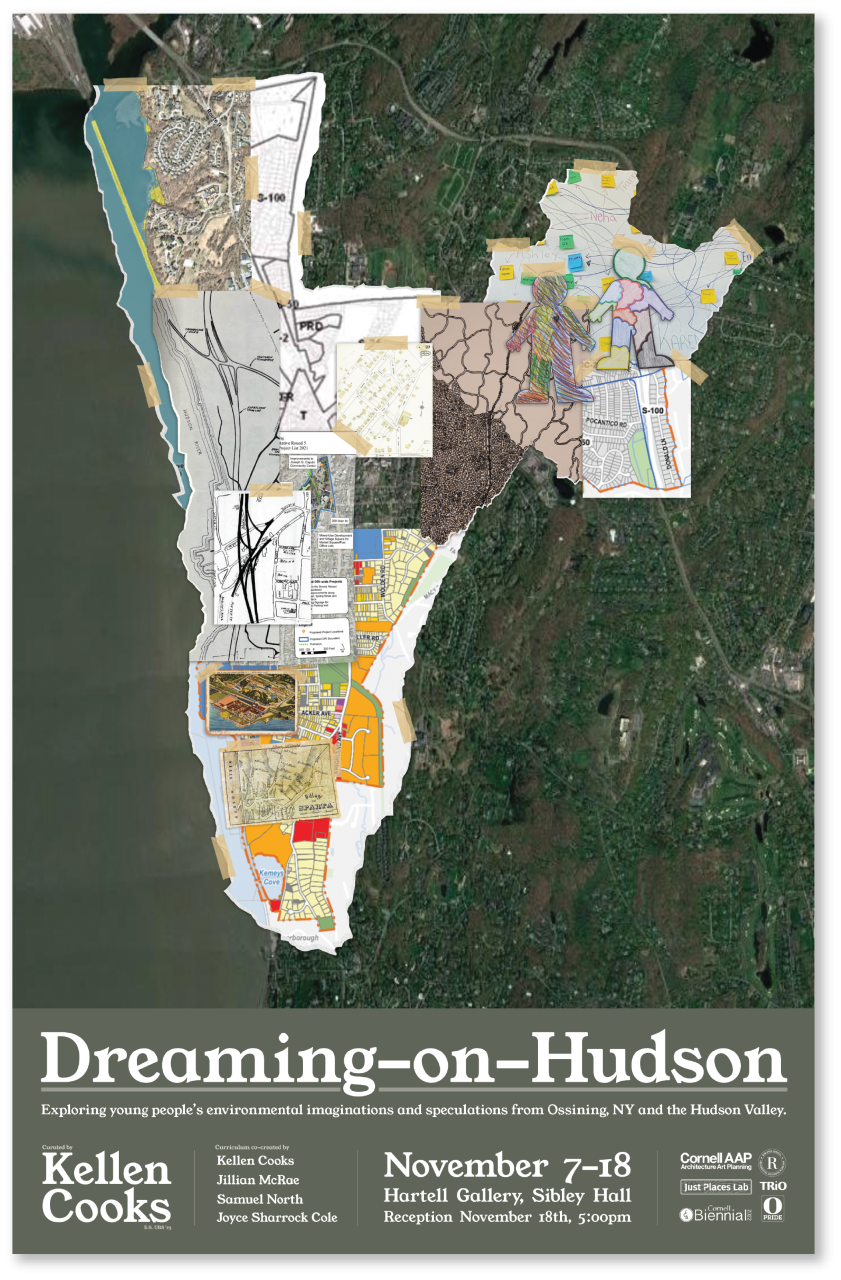 The Cornell Council for the Arts selected Kellen Cooks' Dreaming-on-Hudson for the 2022 Cornell Biennial: Futurities, Uncertain. An exhibition in the College of Architecture, Art, and Planning's Hartell Gallery featured the collaborative work of Kellen Cooks' with teachers and students at Ossining High School and the Ossining Village Historian. 
Dreaming-on-Hudson was curated by Kellen Cooks (B.S. URS '23). The curriculum is co-created by Kellen Cooks, Jillian McRae, Samuel North, and Joyce Sharrock Cole.

This exhibition principally represented the progress of the Dreaming-on Hudson curriculum at Ossining High School in Ossining, NY, located in the Hudson Valley of New York. Materials produced by students over the past two months were exhibited alongside maps produced by Kellen Cooks and Thomas Petluck (B.S. URS '22), who are both 2019 graduates of Ossining High School. These were exhibited with other examples of environmental speculation from institutions and community groups in Ossining.

Dreaming-on-Hudson explores how spatial imaginations are produces from socially-diverse suburban communities, and how youth imaginations relate to the plans of established institutions within Ossining and the Hudson Valley. From this project, we can universally learn to question how the way in which a place is told shapes its identity, its communities, its development, and its future, within the Hudson Valley and beyond.

The Dreaming-on-Hudson exhibition was realized with assistance and advising by Dr. Jennifer Minner, Wyeth Augustine-Marceil, Melody Chen, the Just Places Lab, Dr. Raymond Craib, Dr. Derrick Spires, Tillian McRae, Samuel North, Joyce Sharrock Cole, and the students of SUNY Race. This project was funded by the Cornell Council of the Arts, the McNair Scholars Program, and the Rawlings Presidential Research Scholars Program.